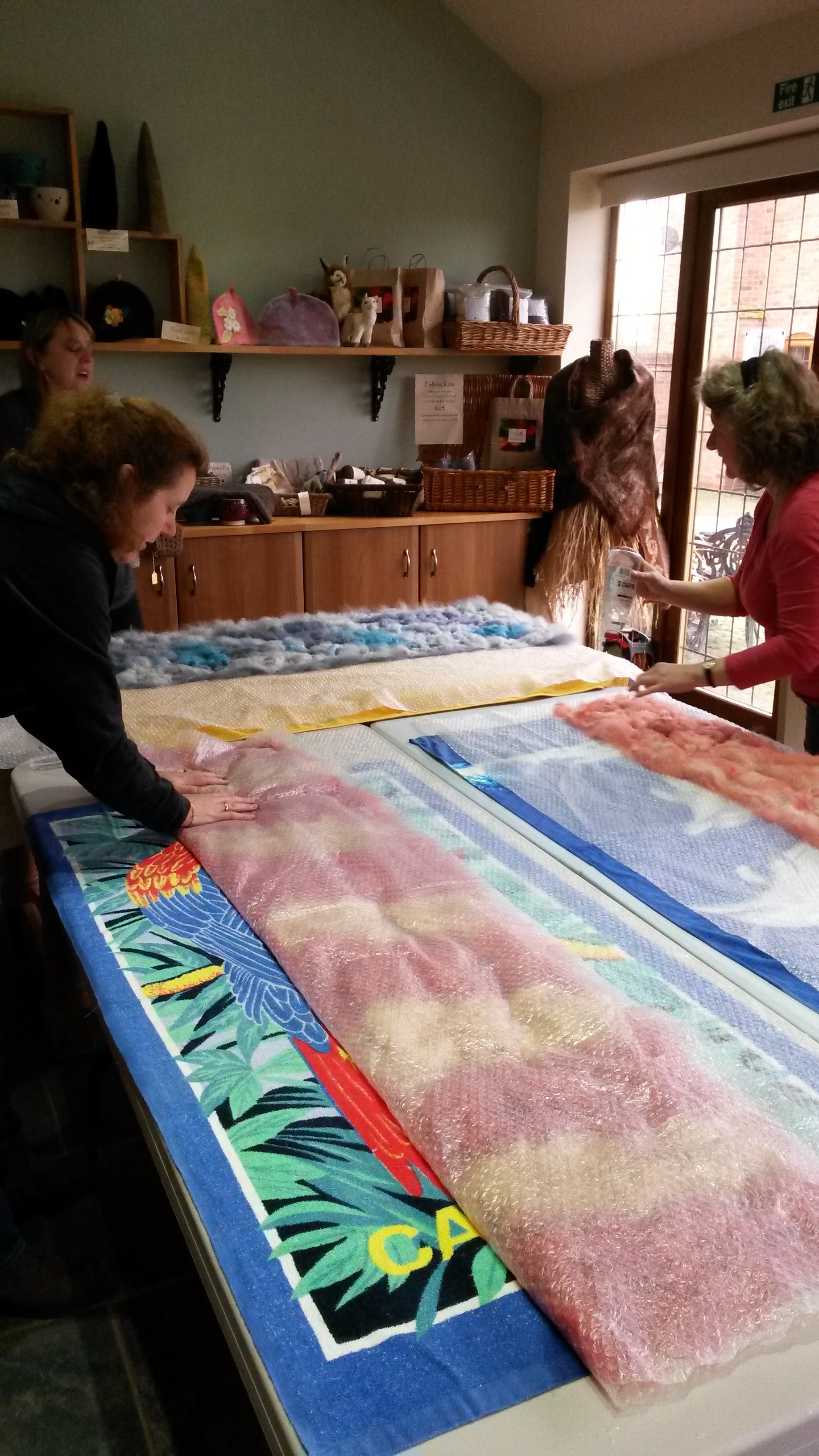 23 Feb 2016
Course Dates 20120
All courses start at 10am til 4pm or when our projects are complete
Introduction to Felting
Saturday 18th July

Full day £80 Half day £45

Make scarves, felted soaps and/or pictures.
Use wet and needle felting techniques to make unique pieces to wear and for the home.
Make your own pegloom rug day
Full day £185

Date to be confirmed when Covid-19 restrictions have been lifted
Refreshments, lunch and all materials supplied
Call to register interest in our next workshop
or gather a group of friends and family and create your own event.
Great for Hen parties.
Booking Form Here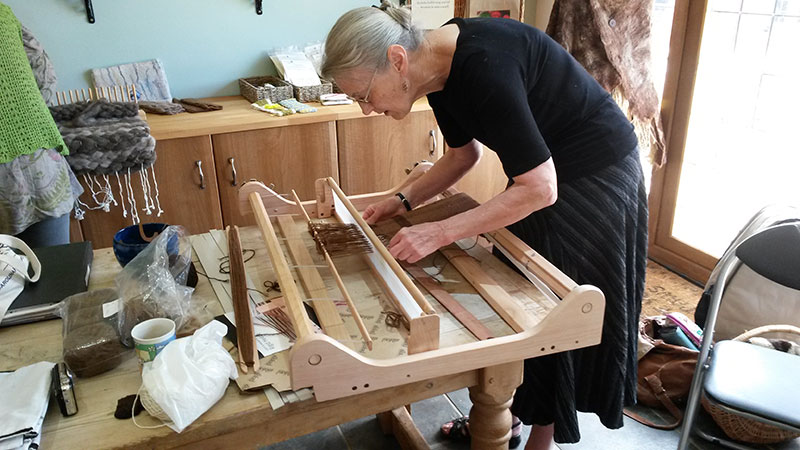 Spinning and Felting Workshops
Introduction to Fibre, Felting and Spinning
Learn about the fibre as it comes from the animal through to spinning and felting leaving the day having created an original and unique piece
Beginner/Improver Spinning Workshop
Whether you have alpacas (or not!) and fancy spinning your own yarn, come and enjoy our animals in their home setting and take the opportunity to learn about their fibre, its preparation and use. Learn the basic techniques to get you started or brush up you skills and problem solve with an expert teacher.
If you have a wheel you are struggling along, bring it along and let Marilyn help set it up for you.
Spinning Novelty Yarns
Having mastered the basic spinning technique have a go at creating novelty yarns to make your knitting and crochet more fun.
Felt Bags
Flat wet felting skills are built on here to create seamless bags.

Spinners Trouble Shooting Day
Got the basics or thought you had? Trouble with setting up and adjusting your wheel? Whatever the problem we can help you solve it. Bring your own wheel if you wish.

Picture making using wet and needle felting techniques
Combine the two techniques to create imaginative and decorative pictures, wall hangings or panels that can be used for cushions or other applications.

Felt Slippers
Create your own unique slippers to custom fit. Be prepared to get your shoes and socks off the do the final fitting on your own feet!

Spinning for Colour
How to blend and ply fibres and colours for interesting effects in your finished knitting or crochet.
All tuition, course notes, refreshments, lunch and materials included.
Full day £80 per person Half day £45